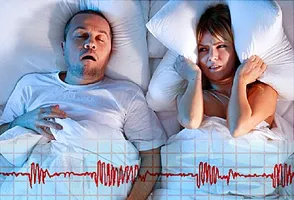 Clenching, Grinding, Sleep Apnea . . .
Are you clenching, grinding, snoring, having sore jaw muscles, or fatigued during the day?  You may be suffering from Sleep Apnea.
At Dental Blu, we want to help you get the sleep and relief that you need to have a long, healthy life.  We offer an At-home Sleep Test to help us determine if you are a candidate for a Sleep Appliance or if you are in need of a Sleep Physician.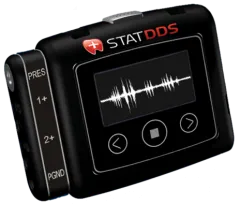 The STATDDS Bruxing and Sleep Monitor, allows you to be tested in the convenience of your own home.  You wear this device for one night and it will record how often you are clenching, grinding, your sleep patterns and breathing patterns to help us determine if you have Sleep Apnea.
Studies have found that if you are clenching or grinding while you are sleeping, you are likely doing this subconsciously to trigger your body to take a breath.  This is because you are having an apneic episode, where your airway is constricted and you can't take a normal breath or can even stop breathing all together.   This device will record these episodes so we can help guide you to a sleep physician for further evaluation if you are having severe apnea episodes or if we can make you a sleep appliance to help open your airway and relax your muscles from clenching and grinding.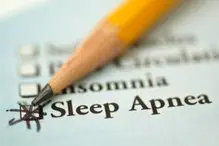 We will first schedule you an appointment to review your symptoms, concerns and to set up the STATDDS Bruxing and Sleep Monitor with your personal information.  You will take the device home for one night and return it the next day.  The trained doctors and staff at Dental Blu will review your results to determine what you are a candidate for.  A follow-up consult will then be made to review your results with you and lead you down the path for a healthier night sleep.
Call us today to schedule an appointment.
You'll sleep better if you do!
859-442-8200